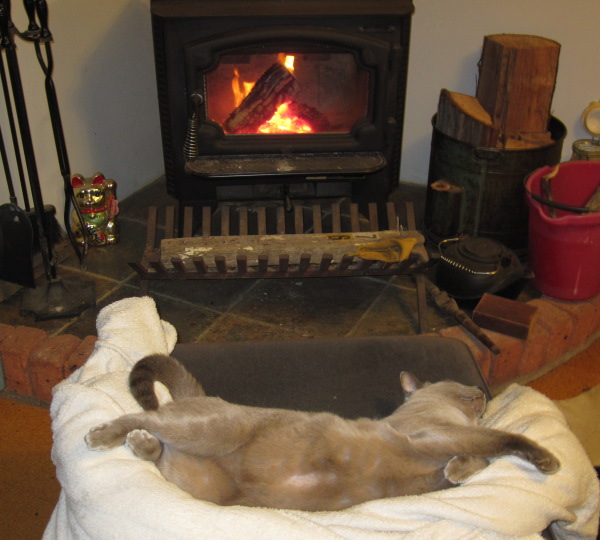 We have so far been pretty lucky with the weather for our first official winter up here. Most days are cool, but sunny. The skies are clear and blue, the temperatures in the teens, perfect for labouring in the garden. By the middle of the day, you are even having to remove outer layers before you overheat. But I understand that this is an anomaly. This winter has been very mild compared to most… even the flowers are starting to wake up early… But I think we are all about to get a rude shock, as the weather is about to change this weekend.
But the nights are still nice and nippy, perfect fire weather. And although there are no insects for the cat to play with at this time of year in the evenings, I suspect she doesn't mind lolling in front of the fire instead of going for her evening walks with us.
If the forecast is correct, we are going to have to collect a lot of firewood before the weekend, otherwise we will have one very unhappy Kiti.