Todays cheese is Cheshire cheese.
I have never made it before so this is a bit of a trial. It has a very long 'cooking' time after the curds have been cut – 3 hours in the whey and then another two drained (heat is kept at 35° the whole time). This should drive out a lot of moisture whilst also letting the culture really develop some lactic acid – both of which are key to Cheshire cheese.
Ingredients
10l of non-homogenised fresh milk
0.35g of MM100 starter
2.5ml of 50% CaCl solution
2.8ml of 140 IMCU/ml rennet
20g of salt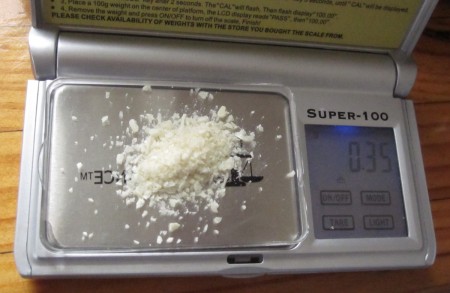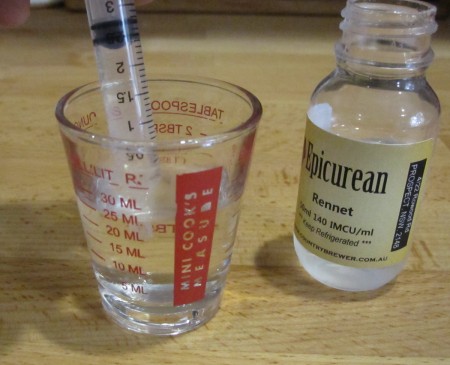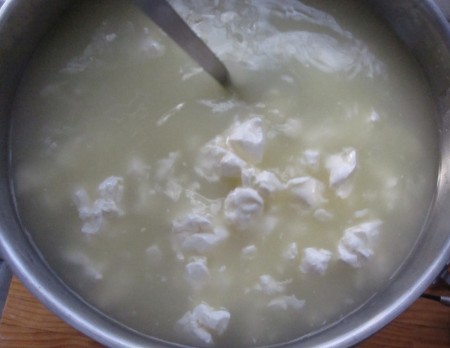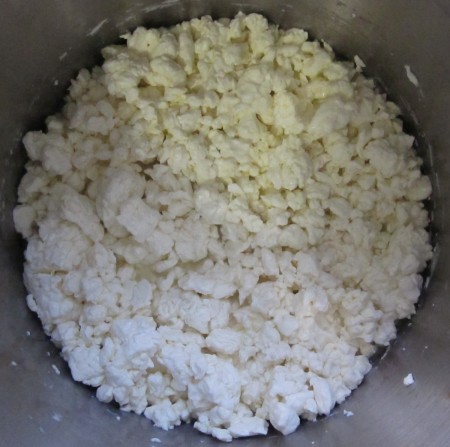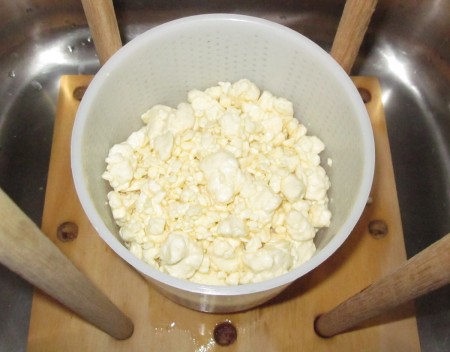 After it has been pressed for 2 days it is allowed to dry (another 2 – 4 days) then waxed for aging.
Oh and speaking of aging this cheese is going to need some time, at the very least 3 months but 6 is better. We won't be cracking this one open till Xmas!