I'm very excited today as I'll be making a cheese for the first time in ages with the new milk I can get now.
I've chosen to make a Caerphilly as it only needs 2 weeks to mature so you don't have to wait long to find out how things went. This caerphilly has a bit of white mould in the brine. The white mould softens the rind a bit and gives a nice flavour
Ingredients:
10l of non-homogenised fresh milk
0.25g of MA11 starter
2.5ml of 50% CaCl solution
2.8ml of 140 IMCU/ml rennet
10g salt
Brine:
2 skewer tips (1 drop) of white mould spores
200g salt
800g cooled boiled water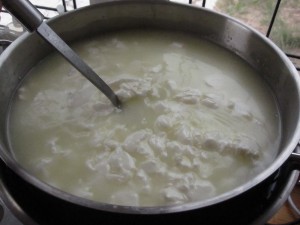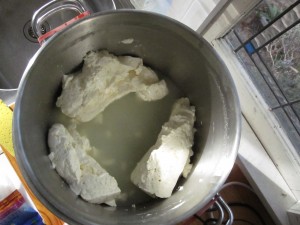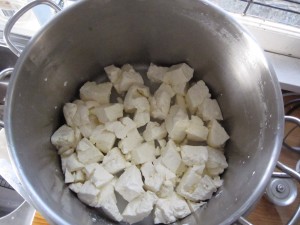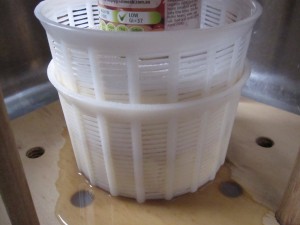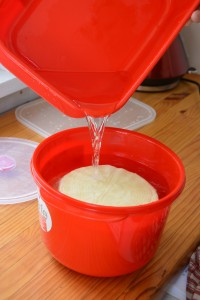 Now we wait for two weeks and then can eat!